DISPLAYING THE TALENTS OF ST. MARIE RESIDENTS
Jake Crounse, 239A Ash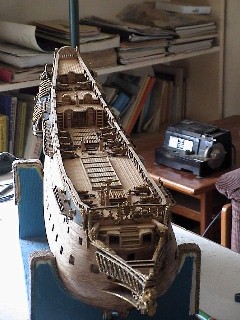 Jake's Miniature Ship
---
Page Updated: December 17, 2001
Hope you enjoy the music.
DISPLAYING THE TALENTS OF ST. MARIE RESIDENTS
This page is for you!
Jake Crounse
It's not difficult to find the talents of Jake Crounse at St. Marie. His work is visible in the form of fences, decks, and other structures at residences and commons throughout the community. I have long known Jake as the hard working, continually busy carpentry practitioner tooling about St. Marie in his little green pickup, and as the man to see if you are planning home carpentry improvements. I believe the little green truck is gone but Jake is still active and visible about St. Marie. I'm not surprised at his interest in building miniture ships or in any other wood working project. Photos by St. Marie talent discovery advocate, Roland Blanks. Any St. Marie Resident who wishes to display the results of their talents is welcome to do so and will also be given their own special page.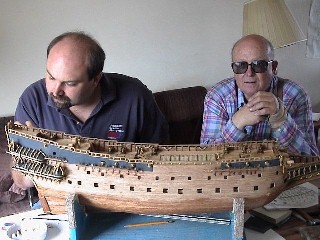 Miniature Ships of St. Marie Resident, Jake Crounse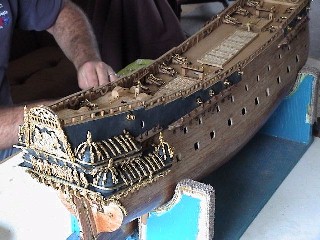 Miniature Ship Details - Hobby of St. Marie Resident, Jake Crounse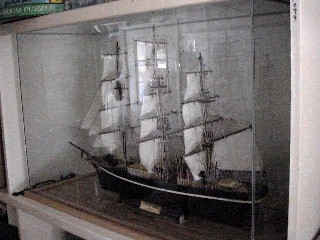 Jake's Hobby is Ship Building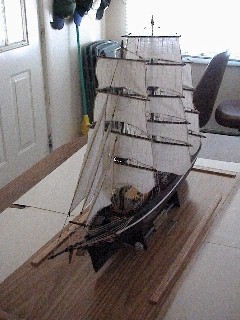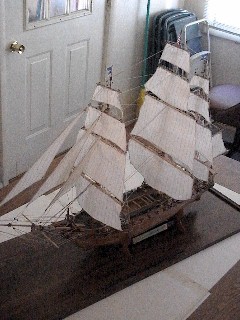 Views of Jake's Minature Sailing Ship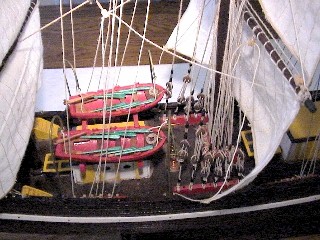 Close Up of Jake's Sailing Vessel
---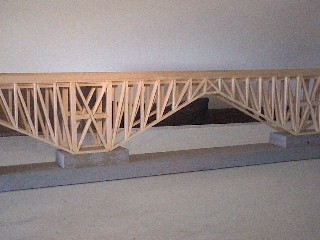 Jake also makes bridges

To Top
---